Looking back at my queue I'm sitting with 32 drafts pieces waiting to be finished off or published here. I probably have more on my Laptop, but I've not looked at them for months. Anyway, I should really publish something here (it's been 3 months since the last thing). Yes I'm trying to pass a degree here, but I also need to live. Lets see where life takes us and...
4 tags
2012 - a year in review
As I'm writing this I'm just under 2 hours into the 2013. I had meant to publish the Christmas Ad's (I had written 4 already) but never got round to it - thus me writing this now makes sense. Last year I wrote a piece entitled "Stuff I want to do differently in the New Year" as a sort of "long term goals" for 2012. Now it's over lets have a look how I did: 1. Gave up on 1 and bought a new one ...
Christmas Ad's 2012 - No½ - The "Official" start...
(Part of the Christmas Advert Post Series) When you mention Christmas Ad's there is only one ad you (or most of you) you think of: The Coca-Cola Christmas Truck Advert This ad to me is opening of the Christmas Season - almost like the trucks are driving into the town signalling that we should get into the Christmas Spirit - and start buying those Christmas Presents. Although each year it...
1 tag
Snow risk - Updates start for this winter
As there is a risk of Snow it is snowing is the in central belt from tonight, snow updates will return from now on. As always every weather source is saying something different this doesn't help. But here goes folks. Snow tweets can be found on twitter via the hashtag #RyanSnowTweets (Also, heres a photo of the view from my window in Edinburgh tonight:)
2 tags
End of an era
Today marks the end of an era as my Work, Comet Kirkcaldy - Store 1143, closes it doors for the final time and stops trading. Looking back, I worked my first ever shift for Comet as a Christmas Sales Temp 3 years ago this weekend. A tad ironic? In that time things have changed. I've went from being a shy Fifth Year sitting in Highers to a less shy University Second year. In that time...
1 tag
Christmas Ad's 2012 - No0 - The prequel
(Part of the Christmas Advert Post Series) Just to say I'm doing my annual Christmas Ad again review/roundup this year and like last year, it will be posted here. I know it's November and it's still more than a month to Christmas but the ad's are starting to appear. The posts will be from time to time, and will commence (like last year) with Post ½ when the Coca Cola Christmas Ad makes it debut...
2 tags
So it has been announced today that Comet Group is being placed into administration. Some of you may know that I work for Comet every weekend in the Kirkcaldy store. This would have been my 4th Christmas Season (or Peak as it's referred to in the company) and we were all ready for it. Peak is the busiest time of the year - but also it's the time where I love doing my job the most -...
2 tags
Where I Am
Heres a quick breakdown of where you can find me online: Tumblr - This if you don't know is my Tumblr (or a blog). It's open to the public and I usually post here a couple of times a week. I don't usually reblog so it's mostly all original content (and where I rant about stuff). I also do my annual Christmas Ad review here Facebook - I, like everybody else in the world, uses Facebook. My one...
5 tags
Editorial - Enjoying a drink and such that
My relationship with drink has mainly been me and drink not really being in a relationship. I don't usually partake in drinking, and I can't ever remember for Drinking for the sake of drinking. Yet I'm now in Second Year, and people in my year are still drinking to the point of not being to remember anything and then drinking some more. This is obviously not a Fresher problem, but a whole student...
4 tags
Tonights not the night for web development
So I'm in the process of writing a database that keeps all my Uni lecture notes together so I can actually find them.(1) I'm writing in PHP with a MySQL backend on a remote server. Some may argue that PHP is not the best language for this and it's full of holes. I've used it before and it does what I need it for.  I'm not hosting it locally on my computer though....
3 tags
"We lit up the flame and we lit up the world"
– Seb Coe's closing ceremony speech - We certainly did. We delivered not just an Olympics, but an amazing Olympics. Well done Seb
3 tags
Some words to ponder for results day
I don't usually write up an advice piece, but this is a big thing for alot of people so I thought I would make an exception. Tomorrow marks for a lot of people in Scotland one of the most nerve racking days of their life. Not Scotland playing England in the Six Nations - the day the SQA releases the exam results. Now hopefully this year will not be marred with somebody at the SQA pressing...
5 tags
So I bought a new camera
Yes, I know what your thinking - I work where they sell cameras so why wait now? Well the camera I wanted my employer doesn't sell and it was a good whack cheaper abroad. So I ended up going for Canon's Powershot S100 in black. In a nutshell it's a compact point and shoot camera that the pros use as there backup camera. Together with its manual controls and a larger sensor that...
3 tags
Away from it all,but not writing
So I've been away on Holiday for just over one week when I'm writing this. The week before when I was getting together everything to go away (cameras, etc) I thought I'll use this time to sit down and do some writing. Yet this is the first chance I've got to sit down and write, sitting outside on a bench in the middle of an outlet village. During this time though,...
3 tags
Moving on to moving in
So today I/we got the keys to my/our new flat in Edinburgh. I'll stay there when Uni starts back in September but the lease started now. Am I happy? - Yes Will it be better than halls? - I'm not saying a defiant yes, but most likely As this is a new place is a trip to IKEA in order? - Looking at the size of my desk, yes there will be a trip it IKEA. Where is my invite for coming...
2 tags
intentions for this summer
I would usually pop this in my todo app Dropkick, but these are more general things inaddition to the todo's The one time rule - you can only decline to go to an event once. You WILL go to the next one (and if work prevents, try to re-arrange either). No exceptions unless you are on your deathbed If you get an opportunity todo something, take it. You don't know when the...
1 tag
My search for a router - again
So if you have the privilege of following me on twitter (I'm still trying to setup the public feed) the you have probably seem the ongoing router saga. (I actually wrote about it before I bought the router here, so read this first then go on Don't worry, I'll wait). Now we're all up to speed I'll continue- So I ended up getting the TP-Link. It was a good price,...
So my day in a nut shell
The new router that arrived less than a week ago is dropping it's wireless like frozen turkeys chucked out of an airplane(1) The dishwasher has been on the fritz for the past 2,3 weeks now and after trying everything, it's time to get a new dishwasher I created another workspace at my Dad's work so there now an extra desk available. I believe he is happy with the outcome ...
2 tags
So I've seen 2 video's about How I met your Mother - One featuring Jason Segel and alot of graphs (or charts as he referred to them) and another where Neil Patrick-Harris does a song and dance number about suits. Both of these were interesting and funny to watch and makes me want to watch HIMYM (as I'm not typing it in every time). The one problem is I still have a boat load of...
White chocolate
So I was thinking while eating a bar of white chocolate: Chocolate gets its name from Coca & Cocoa which both Cocoa beans and cocoa butter come from. After roasting the beans take on a dark colour (which you can see in chocolate) then this goes into paste then your bar of Dairy Milk. My understanding though is white chocolate doesn't contain cocoa beans or cocoa butter. Thus this...
1 tag
This looks different
It does because it's been redone completely. It looks less cluttered and more white. I like it, although I don't know about you
1 tag
Seeing Friends again
So tonight my friends and I had an impromptu BBQ as we haven't seen each other in a long time and it sunny for once in Scotland. Overall it was a really good night, although my car looks like it's taken part in a rallye stage. Oh and this happened: idkiloveyou: daftdoughnut: idkiloveyou: so i was at a BBQ and got threatened by some chavy guy with a knife, standard… I think my...
1 tag
My search for a router
So my todo list at the moment is a bit crazy. Right now it's sitting at about 30 odd things I need todo this week, and heaven knows the rest. Anyway, the one that really needs to be done is replacing my home router. We use DSL for internet, but the modem router we have from the DSL company is terrible. Just down right dreadful. When I redid the network a couple of years ago we go a DLink...
2 tags
Thoughts on Castaway
So tonight I watched Castaway with the family. Despite being an award winning film with Tom Hanks and a volleyball, I had some quite grieve feelings after watching it: Despite we all saying "you should do that" when Chuck is on the dessert island, we would all do the same things he did After 4 years, I would be going slightly mad Don't ship packages that are hazardous...
Goodbye Robin Smith...
So this morning I woke up for the final time in Robin Smith. For the past 31 weeks (there abouts) it's been my defacto second home during the week when I've been at Heriot Watt. Now it's the end of 1st year, exams are over - and more importantly the lease is up in 3 weeks. Looking back it's been a good place to live, between the good times, the bad times, the early...
2 tags
Editorial: President Obama supports Same-Sex...
Last night in an interview with ABC News, President Barack Obama stated he supported Same-Sex marriage and equality in the United States. If you haven't read a story about this, this is the time to read it. Don't worry, I'll wait. This I believe this is a major announcement and step forward in the write direction. I'm personally in favour of equality for all and this is...
I use Instacast for my podcasts on my phone and iPad - but is there something that can integrate with this on the Mac?
Right now I'm trying to write a editorial on how I feel technology can be used better in some things. Due to my dire internet connection on campus tonight (thank you CableCom for delivering a great service) it's pretty well impossible to do anything online tonight. It's so bad Wikipedia loads without the CSS - so it's just a bunch of text without order. So I'm going...
" "
–  - Marco Arment (I think) I was reading this article, and I looked at the source code to see if there is a way to do a reverse ordered list (I'm a first year CS student, I want to learn these things now) and saw this. Brilliant
1 tag
Compteur de signes →
If you ever look at my to be written list you will notice 3 things on it - a continuation piece on drink (and when I finally write down the swan story), a state of the union piece and a script to do a system wide word count. Well today there was a tip on MacOSX Hints (link in the title) that is a system wide word count. And it works - so I now know that up to this point its 82 words. For some...
Blackboard is a pain
So in just over a week my 2nd semester exams start, and right now I'm in the exam study period. Usually I would be in Edinburgh to revise in the library, etc but I was ill this week so I remained back in Kirkcaldy. Not seriously ill but the idea of me driving 45 mins each way was out the question considering I couldn't sit still for 10 mins. Also, it's taken until this long to...
So every time I have something I need to do (like studying) I keep getting distracted by reading stuff online or wanting to watching YouTube all day. Yet when I get over these busy periods and I have nothing todo I get bored very easily, even doing the stuff I get distracted by. Why does this happen and is there any better way to stop me getting distracted in the first place? Hmm…
3 tags
2 tags
Trying another Twitter client
So it's that time again that I get sick of the apps I use that mostly work all the time and I look for a replacement. I know is probably a waste of time and money, but whats the point of settling for something thats not perfect?(1) Right now I'm using both Twitterific on both my iPhone and my iPad. I just use the twitter website on my mac. It works OK. Multiple accounts, searching and...
4 tags
A note on video formats and converting
So right now I'm in the progress of redoing the big iTunes Library - the one that contains all the songs, TV, Movies, etc on its own hard drive. Some videos won't play on the iOS devices, some metadata is out, iTunes thinks stuff is HD despite not being HD and I've found video thats should be in iTunes but in a wmv format. The easiest way for me to sort this is to take three...
2 tags
The fire alarm went off again
So it's now time for my obligatory post after the Hall's Fire Alarm went off. This time I'm not complaining that much due to the alarm went off at ten to 8 in the morning. I'm calling this a reasonable hour due to it was light outside and I've been up earlier for work in the past week. Also it gave me the chance to see people who are back in halls - and there...
Posterous & Twitter
So today yesterday a good couple of weeks ago now it was announced that Twitter is acquiring Posterous. Not this was not really expected (we believe) and this marks the merger of 2 of the big 3 "micro-blogging platforms" (and your reading the other one now btw). Now most of my audience(1) may not of heard or used Posterous. In the past I've used Posterous before it re-focused...
2 tags
So at the moment I'm coming to the end of watching the First season of Saturday Night Live. The comedy back then was abit different to today's SNL and I want to watch more. Now buying SNL Season 1 was simple of clicking a button on amazon and wait 4 days for it to arrive. It's wasn't a third world debt and it appeared in on my Mac's desktop when I poped the disk into...
2 tags
I've been off on holiday from Uni for the past 2 weeks and I'm more exhausted than I was 2 weeks ago. Between family stuff, work and appointments I haven't done what I planned to do on holiday - Play Portal 2
The Hunting is over
So today I'm happy to announce that we have (nearly) completed on a flat for second year of Uni. All credit and reference checks have been processed and passed - all thats left is tidying up some extra paperwork and getting the keys. This marks the end of a long, tiring time over these past couple of months. I posted about the process earlier (and for some readers back in January) and most...
2 tags
What I'm watching at the moment →
This week I've finally said goodbye to development work and reports for the next fortnight or so and catching up on TV. I'm not made a start on The Apprentice yet, but I've been catching up on 10 O'Clock Live instead. For those that have never seen it it's basically a comical look at the news of the past week with sketchs, analysis (to an extent), a bit of...
Tasks
So over the next couple of weeks I have some alot of tasks I need to do. These are time-sensitive and are not appointments (well some are, but their in my calender). Considering I use Google Apps for basically running my life I thought I could just add it to my tasks in Google Calender. I can, but they won't sync to my phone. It's like me making ice cream, popping it in a container...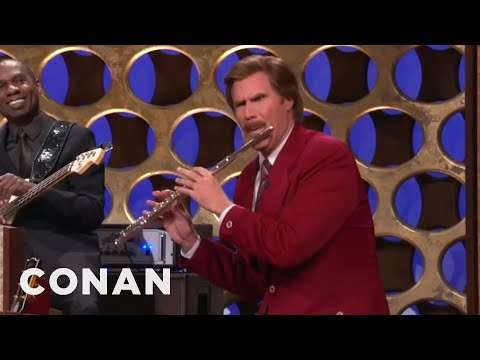 "The new iPad is for old people. It runs hot and it will keep your parents laps..."
– Glenn Fleishman
PSA - Clocks move forward
A little public service announcement- Tonight at 1am the clocks go forward 1 hour to 2am, moving from GMT to BST. This means that you lose an hour in bed tomorrow Now if you have a smartphone, this should happen automatically. Other clocks will need to moved manually And if your reading this after Sunday 26th March, you would have hopefully moved forward already. And if your reading...